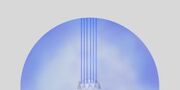 The Portable Shield Generator (abbreviated PSG) generates a shield impenetrable to blaster fire and projectiles from both sides. It is a vital element in infantry combat, providing cover on open terrain and other places where there is not ample cover from the environment.
Impenetrable from both sides, except by poison or sonic grenades. This item is also extremely useful when placed over a heavy weapon such as an eweb or Mk II blaster cannon, as they can fire through the shield if their barrels are protruding through it.
Players can pick their own (and only their own) shields up for redeployment by hitting the Pickup Kit key (default G).